It Is Written
 
Bible Reading Plan
EXODUS 10 THROUGH 40. PSALMS 60 THROUGH 90. LUKE 16 THROUGH ACTS 1. EACH DAY ONE CHAPTER FROM EXODUS, PSALMS, AND LUKE-ACTS 1. 
I must say that this year is fast becoming my greatest year in the Word of God. At my age, I am still seeing things in the Bible that i must have missed. It is truly transfomring to read the Bible daily. However, you cannot commit yourself to this task without the enemies attack. When Satan comes against us as we read the Bible, it only confirms that God has a special blessing for us through the word. The best protection against Satan's lies is to know the truth. 
The Devil is not afraid of the Bible with dust on it. As A.W. said, "Whatever keeps me from my Bible is my enemy, however harmless it may appear to me." 
The Bible is meant to be bread for daily use, not cake for special occasions. (Deut. 8:3, MT.)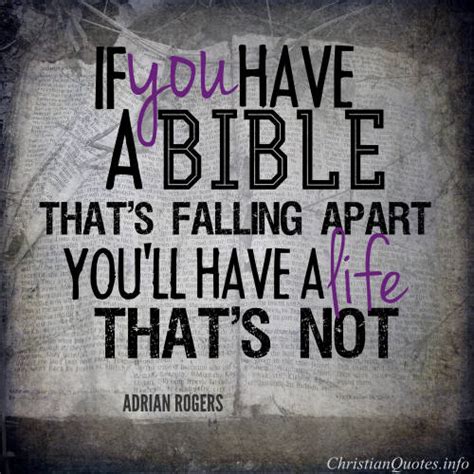 Join me every day, In Christ